White Lake Life Apparel And Canvas Prints
Share Us On Social Media!
<![CDATA[ Starting May 16th Water Festival weekend my WhiteLakeLife t-shirts and canvas prints will be on display and available for purchase exclusively at the gift shop located by the carwash. Also in the same location is Sciopers ice cream and the White Lake Real Estate office. Your one stop shop for Vacation Rentals and home sales! All units have private piers. Contact the office at 910 862 4898. Check out their website at WhiteLakeRealtor.com to view pictures of rental units!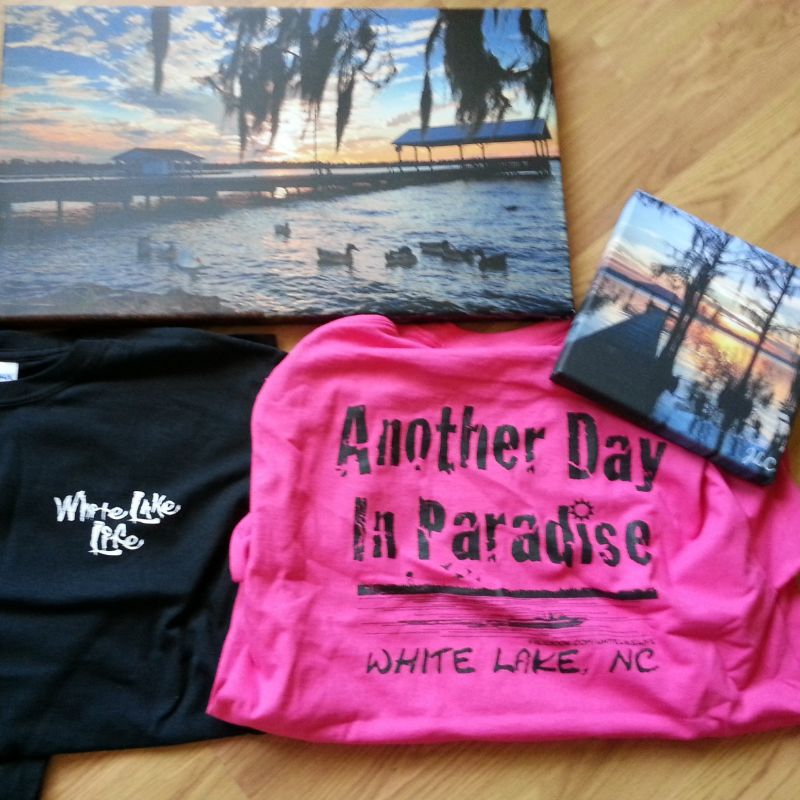 ]]>